Homework
At Leechpool Primary School, we believe that education is a co-operative partnership between the school, the child and the home. We know that homework can make an important contribution to pupils' progress at school, especially when families are actively involved. In formulating our Homework Policy, we have listened to the views of parents and have noted the recommendations of the DfE. Above all, we have carefully considered what is reasonable for the children in our school. Children should be encouraged to see homework as a positive experience and never an unpleasant one.
Click the green bar to view the whole homework policy.
---
Click the drop-downs below to view the homework expectations during COVID and not during COVID.
Expectations During COVID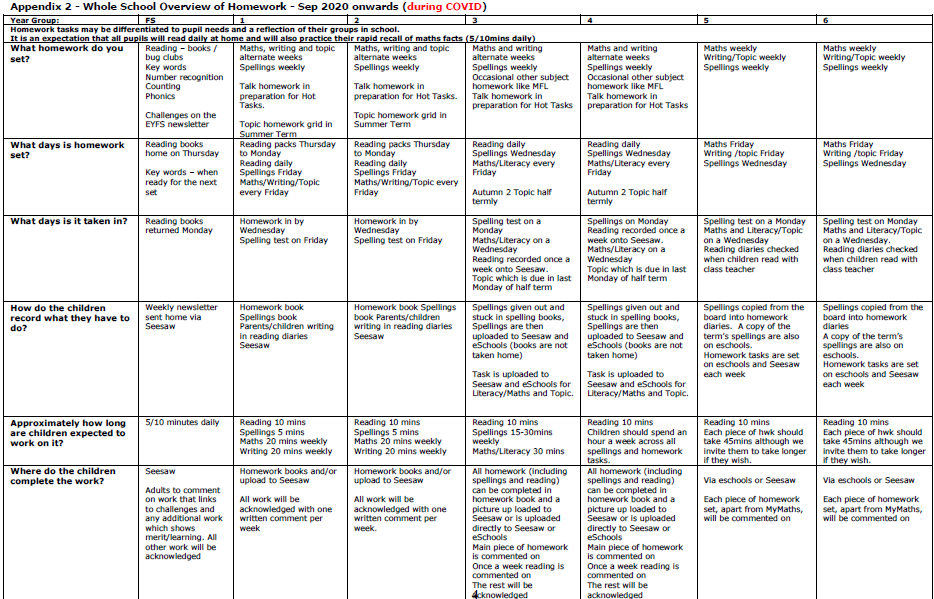 Expectations Not During COVID